Realize Your Full Potential
Individual Therapy for Achieving Peak Performance
Based in Boca Raton and available online throughout Florida
Nicole started out hopeful.
Nicole was on the path to the Olympics: As a child, she was told by her coaches, parents, and even strangers that she had natural talent. She had so much promise, grew more confident in her skills every day, and future success seemed guaranteed. But along the way, something changed.
Now, she's consumed with worry about who's watching and what they'll think. She starts to believe that extraordinary performances are expected of her. And praise has been replaced by disappointment. Now, whenever she is in front of a crowd, she wilts – anticipating failure until it comes to fruition. She wants to tell her coach what she's feeling but is scared of being benched. Her family doesn't understand – no one seems to.
Ty wonders why this happened to him.
Ty was part of the starting five on the defending champion squad on their way to repeat. But during a recent practice, he slipped while driving to the basket and tore his ACL. Now he can't help but constantly worry about being replaced and forgotten. If he's not the best, he doesn't know who he is. And it's impossible to picture a future without his career.
His fear pushes him to start working out before being medically cleared, since the doctors "don't know him" or "the pressure he's under." He doesn't want to let down his team or coach. Ty keeps telling himself he needs to fight through the pain, and that he can come out stronger than before. But as soon as he stops for a moment, he's exhausted and in pain. He's terrified to tell the coach and the medical staff that he may have reinjured himself.
Scott seems to have it all together.
On paper, everything is going well: A loving wife: check; happy kids: check; nice house and car: check; a job that pays the bills: check. But a part of him wonders if he deserves to be happy.
His constant anxiety pushes him to fuss over every little thing. At work and home, everything must have its place. It's not worth waiting for his wife to clean the dishes because she'll only wash them incorrectly or put them away in the wrong cabinet. He knows he shouldn't think this way but tells himself he'll calm down once his to-do list is done. But it never is.
Pat is about to explode.
Pat's temperature is boiling, and every muscle in his body is vibrating with anger. Something his partner said has set him off, and now he's out for blood. He brings up past events that have nothing to do with the current situation and says things that he knows will hurt his partner.
His partner has had enough and says that their relationship is over unless Pat does something about his anger. Pat wants to be calmer but doesn't know how.
Sandra is afraid of having another panic attack.
She's increasingly frustrated that she's unable to control her anxiety. Sometimes, it gets so bad that she can't breathe and feels like she's going to die – she's even gone to the ER on multiple occasions only to be told she's having a panic attack.
She's terrified that the people around will notice that she's struggling, so she's stopped returning calls or leaving the house. It's not worth the risk of embarrassment, she decides. As a result, her friends have stopped calling, and she feels increasingly isolated.

Things used to be easier. Friends and grades were good.
Now, waking up every morning and getting ready for school is getting harder. Oscar thinks the teachers are stupid and the classes are boring. His friends haven't been calling to make plans. He is failing in his classes. Nearly every day is another excuse for reasons not to go to school, whether he's not feeling well or he didn't get a chance to finish his school work.
Oscar is afraid to open up to his friends because he doesn't want them to talk behind his back about him being weird. No matter how many friends he has, he still feels alone.
*The stories of Nicole, Ty, Scott, Pat, Sandra, and Oscar are fictionalized composites of real clients I've helped.
Make "impossible" into "I'm Possible."
Hope is not lost.
You have the power to break these
negative cycles and achieve so much more.
All you need are the tools and support to lean
in and defeat your fears. And I can help.
Hi, I'm Mara.
Helping you clear the obstacles in your path is my mission.
You've gotten this far in life because you are a fighter, but ultimately the thing that keeps getting in your way is you.
Through our work, you'll learn practical tools for overcoming whatever challenges you face, now or in the future.
The first step is feeling safe, then leaning in to remove fear's power. And finally, embodying the confidence and connection of controlling your mind and actions.
If you are ready for this challenge, then count me in. You've already been through the hard part.
Let's help you realize your full potential.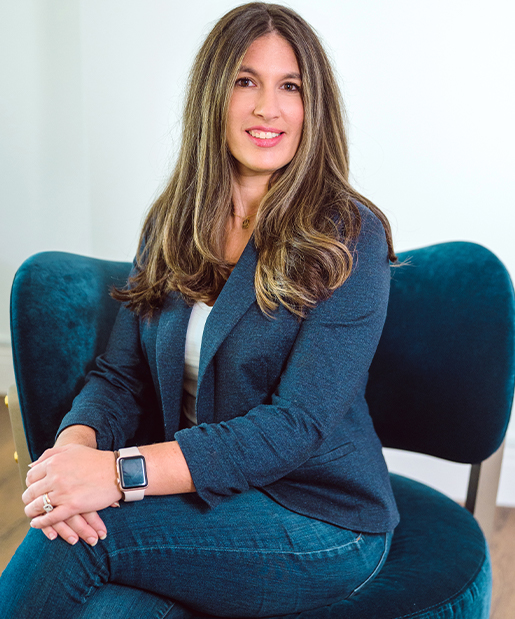 Nicole, Ty, Scott, Pat, Sandra, 
and Oscar are all doing well!
Nicole
Nicole felt defeated coming into her first appointment, certain that it was hopeless. Together, we worked on uncovering where her negative thinking originated and began to distinguish between her rational versus irrational thoughts. Through our work, she was able to regain her confidence and now knows that if self-doubt creeps in, she has the tools to take away its power. She's no longer is consumed by overwhelming thoughts, so she can focus on running again ­– and is putting up better times than ever.
Ty
Ty was devastated that his career was going to be over. He got in touch, and we worked to put his situation into perspective. We explored the different components of physical healing like rest time, nutrition, and strength work. Instead of rushing right back into training, he learned to focus on other areas of his life, like relationships, new interests, and building strength outside of the sport. Ty was medically cleared to play basketball and is now living his best life on and off the floor. He's dominating on the court and is thriving during downtime cultivating business opportunities and creating memories with his family.
Scott
Scott was feeling so alone. He called me, and we worked together to learn tools for de-escalating the intensity of his feelings. He began to understand that his desire to control everything was a coping mechanism from feeling powerless during childhood. Now, he feels empowered and connected to his emotions, rather than overpowered and at the mercy of them.
Pat
Pat was worried that his partner was going to leave if he did not learn to control his anger soon. He did not want to repeat the cycle with what he witnessed of his unhappy parents. At our first session, he gained awareness and confidence to be able to control his anger, rather than anger controlling him, which slowed down his quick anger switch. He is now able to de-escalate in situations that would have normally caused him to explode and has even shared his tools to help his partner deal with anger. Now Pat and his partner are happy and making plans to buy a house together.
Sandra
Sandra was tired of feeling trapped by her anxiety. Seeing her friends on social media out enjoying themselves and living their lives made her feel terrible. Through our work together, she was able to recognize the triggers of her anxiety and learn tools to prevent her worry from spiraling out of control. Now she has been creating new memories and is even planning on attending a concert with friends.
Oscar
Oscar was feeling lonely and that no one would understand what he was going through. He was getting frustrated seeing his friends on TikTok and Instagram hanging out and having fun. It took him some time to open up. But when he did, Oscar was able to recognize that he is not weird but, like all teens, just trying to figure out who they are. In counseling, he was able to identify his values and learn tools to help deal with peer pressure. Now he is doing well all around in school with his grades and finding a great friend group with the same interests. Oscar no longer feels like an outcast.
Build the future you deserve.
Don't wait another moment struggling on your own.
Get in touch now,
and let's get started on your healing
journey.